Bio


​Linda Hawley is an adventurer in every way. She equally loves a good story, a vintage arcade, anything French, and art. Time travel, technology, and the possibilities of the future fascinate her. Her inspiration comes from any person she's ever met, any place she's traveled, and any experience she's enjoyed or survived.

The author and U.S. veteran had a long career in the world of black programs. Following that career was another in technology, which spawned a great intellectual love affair that continues today.

She is always searching for a good book to read and is intensely curious. Writing prolifically since she learned how, it has always been her go-to method of creative expression.

Linda Hawley makes her home in the Pacific Northwest, where she and her husband imagine the future in vivid colors.
---
Author Interviews

Linda Hawley has done more than a dozen interviews all over the globe. Some of the more interesting questions and answers follow.
Q: You received the Grub Street Reads Endorsement. Was it a surprise?
The award was a complete surprise. My philosophy when writing is to complete something that I am proud to leave behind after my body has been returned to the earth. I am very pleased with The Prophecies, and I'm grateful to receive Grub Street Reads Endorsement.
---
Q: What does "dystopian" mean?
Dystopian literature (the genre I write) has been around for a long time, but the category name is new to some readers. Dystopia is when a society is being controlled by a ruling group (such as a government), and life is extremely bad for citizens. It is the opposite of utopia. An example of recent dystopian literature is The Hunger Games trilogy. Three well-known vintage dystopian stories include: The Road, The Giver, and The Running Man. It is by far my favorite genre, as a writer and a reader.

Q: Why would you want to write novels that are set in such dreadful conditions?
My philosophy is that I should write stories that not only allow readers to visualize the story and escape into the world I create, but also to deliver hope. It's the juxtaposition between despair and hope that draws me into dystopian stories. I love to take readers on a journey full of life and color, and pain and despair, and then to—in the end—deliver the most beautiful, unexpected, and hopeful conclusion.
---
Q: How did you develop the dystopian world for The Prophecies?
I looked around me; not only in the United States, but in the world. I researched like a madwoman, and what I discovered chilled me to the bone—so I used it. Nearly everything you read about in The Prophecies is real, with the exception of the characters and the events they're involved with. All of the technology is based upon real applications that exist today. These can be pretty scary topics, but I've tempered them with well-rounded characters who jump off the page, and events that draw readers in.


Q: You wrote Dreams Unleashed as a "clean read." Can you tell us why?
A "clean read" can mean many things to many people. My definition is: a novel that avoids cussing/swearing/foul language, premarital sex, or gratuitous sexual intimacy. Some might say that without those things, the story is boring. I would say that if I have done my job well (as a writer), that nothing will be lacking. As an author, I feel a sense of responsibility to deliver a story that's interesting, adventurous, and exciting, and still a "clean read." The Prophecies series would probably get a PG rating. There are emotional scenes and throughout the series, violence occurs when characters defends themselves against villains.

In the current publishing environment, books are categorized as children's, young adult, adult, etc. I can see the benefit of doing this for marketing purposes, however, when authors write young adult books that are filled with material that I (as a mother) find offensive, I wonder at the value of this categorization. I am thrilled that a tween all the way up to an elderly person can read my novels, enjoying the story I've woven for them. I like knowing that the legacy I am leaving behind for my children is worth having.
---
Q: Can you describe your main character, Ann Torgeson?
Ann is an all-natural granola-lovin' 40-something idealist. She works as a technical writer for an alternative-energy company, but she had two careers before that, as a journalist for The Washington Post, and with the CIA. She's a tall redhead who loves to laugh, is passionate about music and art, is compassionate to others, and is concerned about the state of her world (in 2015). She believes that the world can be better than it is. Ann knows how to defend herself, having been trained by the CIA when she was 19 years old. Ann has a dog, Lulu (a Brittany), who she takes everywhere with her, including work.


Q: What's your favorite childhood book?
When I was a child, we didn't have much money, so the only way I could get books to read was from the Bookmobile that would come into our neighborhood. I think I might have read every YA book in that Bookmobile. My imagination came alive with Nancy Drew; I think that's why I love suspense in books and movies.
---
Q: What kind of research did you do to write this series?
I am a world-news junkie; every day I read five news sources. I primarily read technology news, environmental news, agricultural news, with a bit of political news mixed in. Because of that daily reading, I already knew a good deal about the evolution of RFID, and some predictions about how technology will be used in our daily lives within the next 5-10 years. However, I did some further research on how RFID is used worldwide right now, and what government plans are to use RFID to track humans. What I learned chilled me to the bone, so I used it as a major thread in this first book. My research into Remote Viewing was absolutely enthralling; I read everything I could find on the web. I learned that it was indeed a government project, and that there are many private organizations around the world using it. I can assume from that the government is still using it. I first learned about Remote Viewing from someone I knew who had started to learn how to do it. That piqued my interest, and I started my research. I also did a good bit of research about the CIA for the trilogy.


Q: Do you believe the remote viewing you described in the book is possible?
Because I knew someone who was learning Remote Viewing, and we talked about it in detail, I must say that it sounds plausible. However, I do believe (as I've written in Dreams Unleashed) that those who have natural paranormal gifts would be more successful with it. What I do know is that we humans use such a small amount of our brainpower. What is it that uses the rest of our intellectual capacity?
---
Q: As a writer, do you start writing first or are the characters in your head before the pen hits the paper?
For Dreams Unleashed, I wrote the last chapter first, from an experience that I had. When I wrote it down (in story format), Ann Torgeson was born. It was as if she, herself, had a desire to be a heroine in a trilogy.


Q: Who are your favorite authors? Did any books/authors in particular inspire you to become a writer?
The author that affected me as a writer the most was Cormac McCarthy. His dystopian novel, The Road, was the book that made me fall in love with dialog. I realized when I read his novel, that dialog is what captures the emotions of readers. In my opinion, it's everything. I had to give a good of background in Dreams Unleashed—preparing readers for the trilogy—but in books two and three, I have focused a great deal on dialog.
---
Q: What's your favorite part of writing a book?
My favorite part of writing novels is the creation of the characters, and the things that they do. My goal is multidimentional characters that jump off the page. Once I create the characters, they become real to me, and I can easily tell whether they would do this or that. It's like they're living (but in my head). I know that's knocking on the door of crazy. : /


Q: Can you tell us little bit more about yourself, family, or hobbies (other than writing or reading)?
Spiral Staircase inside Arc De Triomphe
Adventure has been the theme of my life. I've kayaked from one island to another in the Caribbean, fly-fished Montana, and backpacked the Appalachian Trail in West Virginia. In Washington, D.C., I attended a Christmas party at the White House and was given a tour of Air Force One. I love France and have been to Europe many times. I've been unlucky—or lucky—depending on how you look at it many times, such as when I jumped out of a small plane and had my parachute lines tangle, which urged me to find a solution to the emergency rather quickly. I'm sure many more adventures are yet ahead of me.
---
---
Powered by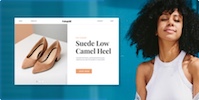 Create your own unique website with customizable templates.